Lucketts
is having their Spring market this weekend -- May 22 - 23, 10 a.m. - 5 p.m.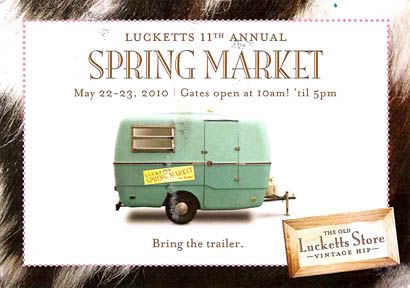 I can't make it (we're having my husband's 40th birthday bash!), so you have to go and buy great pieces and tell me ALL about it! Jealous already.
Have fun if you check it out.