Happy New Year! I took some time off from blogging, but now it's time to get back to sharing my decorating thoughts with you (aren't you lucky?).

What better way to start the year than with a look at color? I have been in love with cream and ivory lately. It's so clean and fresh and makes any other color pop. A great way to help your favorite colors to shine is to pair them with a great neutral and cream/ivory does that job perfectly.

My life contains two messy kids and chocolate brown dog, so I have to live with and wear cream sparingly, but it always makes me happy when I do so!
A scarf, a soft throw on a sofa or a ceramic vase can lighten and bright anything they touch.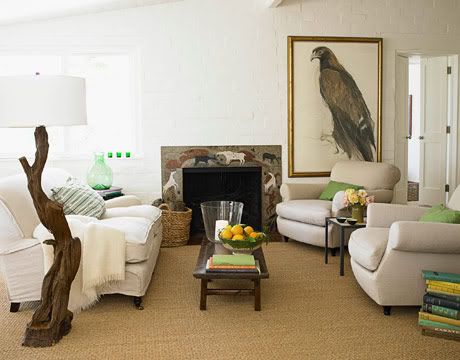 (A lovely ivory room with great pops of green, design by Victoria Pearson.)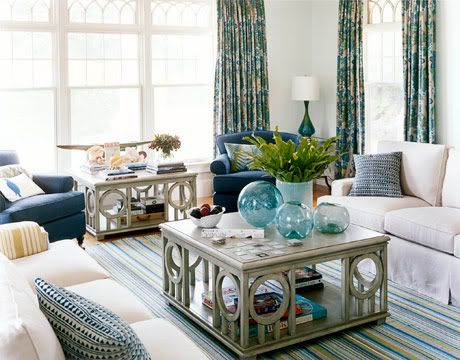 (Blue, green and cream! The warmth of the cream color allows everything else to stand out, design by Annie Selke.)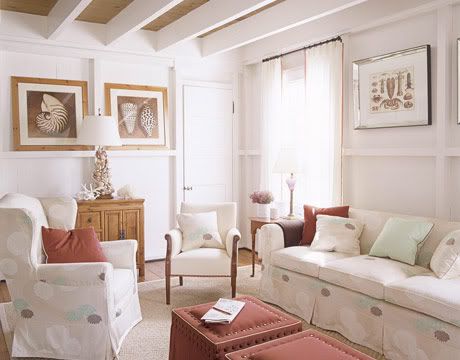 (A soothing room that wraps you in warmth. The subtle pattern on the sofa and chair are a nice surprise, design by Jason Bell.)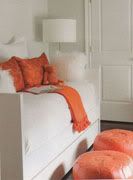 (Orange is so very happy in this ivory room.)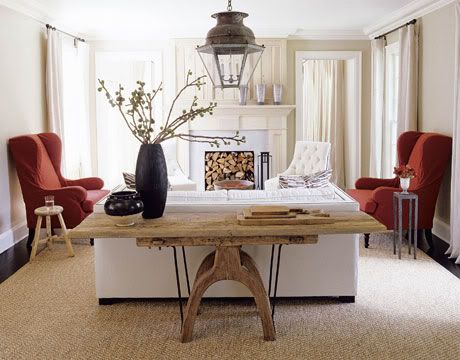 (The beautiful wood table and the strong color of the chairs are the stars of this peaceful room, design by Kay Douglass.)
(The pale aqua blue throw and pillows are a happy greeting in this light and lively room, design by Ginger Barber.)

Try out a dose of ivory in your spaces — it might be just the kick your room needs to make the other colors and feature SHINE!
Happy decorating.