I'm a sucker for beautiful fabrics and paint colors (which is good considering my life as an interior designer!), but I also love fine papers and beautifully packaged gifts.


We recently went to a wedding party that combined Eastern and Western cultures. The groom is American and the bride is Korean and they live in Japan.
We received these lovely boxed gifts—so pretty I almost didn't want to open them!



It was no surprise that the contents of the box were just as lovely and well-presented as the exterior.



The white triangle cloth is a pouch filled with well-designed tea bags (even the tea bags looked like art!). Notice the detail in the purple label with the white tie. The typography is beautiful. I love how the cloth is folded into a triangle to compliment the tea pouch. It's lovely in its simplicity.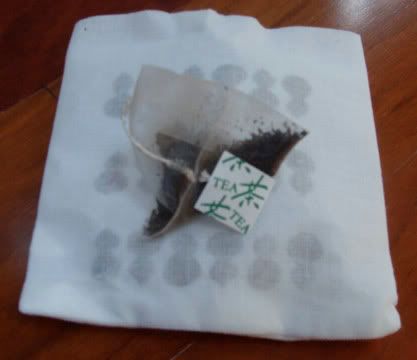 The orange-patterned cloth added a great pop of color to the package. It's a large piece of fabric that has many potential uses. You could use it as a scarf, a table cover or gift wrap, or you could framed it and hang it on your wall. And, lucky me, I have 2 different fabrics!



The kids also received a bag of great bag of Asian toys and this was the package's label. The pattern is fun and the colors are bold — perfect for children!


I often talk about finding inspiration for your rooms in a variety of places and I think this gift could be a great inspiration for a room's style, feeling or color pallet. What do you think?