I can't help but notice that crib/baby bedding has come a long way over the past few years. When I was first looking for crib bedding (about 5.5 years ago now!) there were some great, clean designs, but still a lot of bears and pink bows. Every year they get better and better and I find myself wanting to buy the great pieces I'm seeing (but that would be strange).

So, instead, I'll share them here! The colors and patterns available now range from the

stereotypical

boy and girl themed stuff to sleek, modern, neutral styles.

Parents often want their nursery's design to fit the design of their home versus looking like a baby

store spit up in every pink or blue corner. Lucky for them there are countless options available now.
Take a look!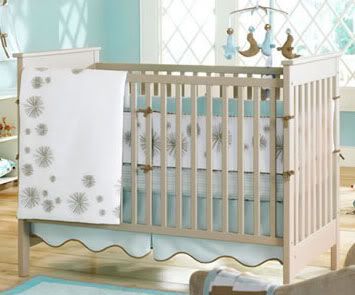 (Banana fish,

Migi

pinwheel)
(Land of Nod, Chicks -

I LOVE this soft, sweet pattern!

)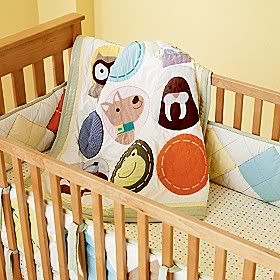 (Land of Nod, Animals)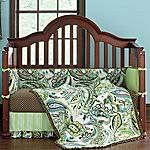 (

JC

Penny, Paisley splash)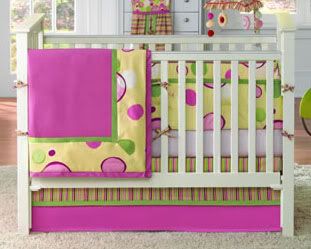 (Banana fish, Bubble gum)
(Trend Lab, Black & white)
(

Babyearth

.com, Mod dots)
(Banana fish, Bailey)
See any you like? A fresh approach to nurseries is great news for expecting parents.
Happy decorating!